We supply grower and fruit distilleries with 150, 300 and 600-liter raw material boilers!
We offer distillation equipment with a rectification column (KPD). They hold certification issued by the state examination office TÜV CZ, meet all European standards and can be operated in all EU Member States.
Advantages:
Lower operating space requirements;
significantly lower energy consumption;
better control of the distillation process to give you a purer distillate;
vacuum intake of the yeast from the delivery containers to the preheating hopper;
includes a calibrated drip tank.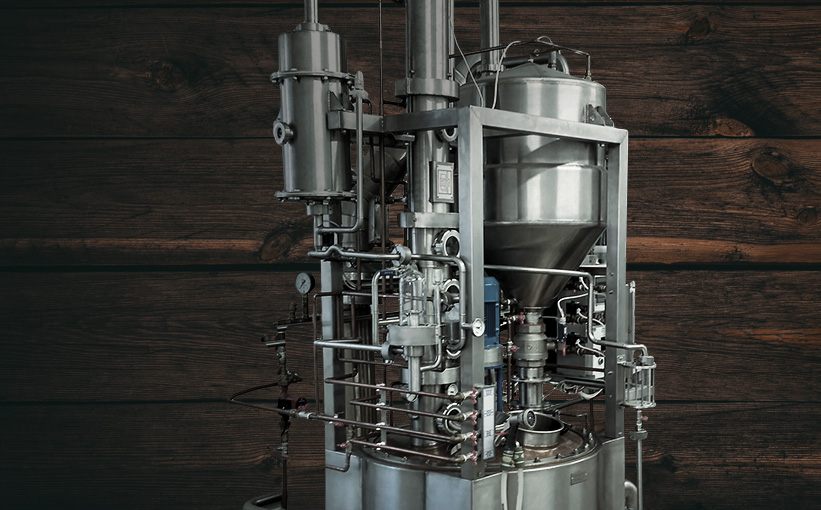 How cooperation takes place:
we will prepare a non-binding offer for you;
we will recommend suitable building modifications and we will help you obtain permission according to the valid legislation;
we will deliver and install the distillery and other selected equipment (including water and electrical wiring);

we will train staff in the correct and safe use.
Material:
stainless steel;
selected parts (boiler and catalyst insert) are made from copper.
Heating:
either gas, solid fuel or steam.
Select the equipment for your distillery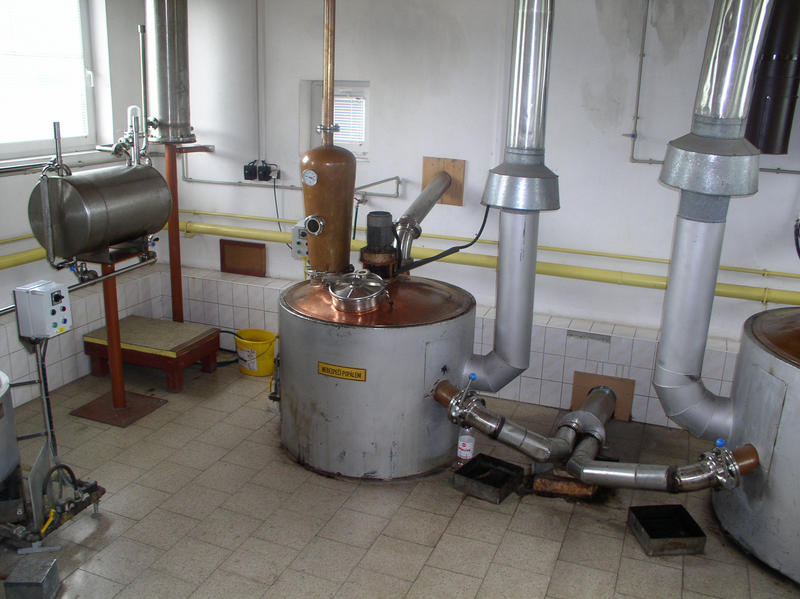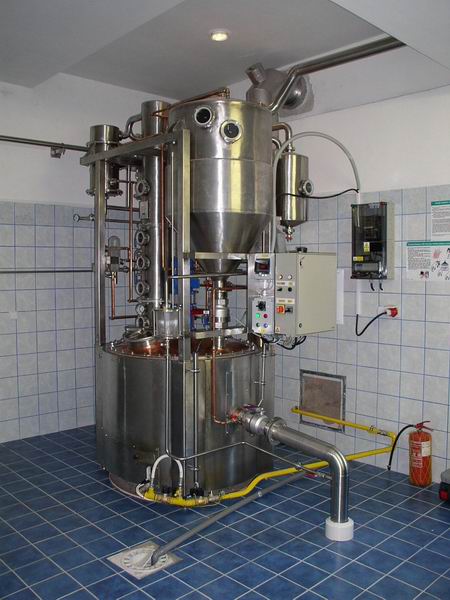 Important parts of our distilleries